Features:
B&S Vanguard Big Block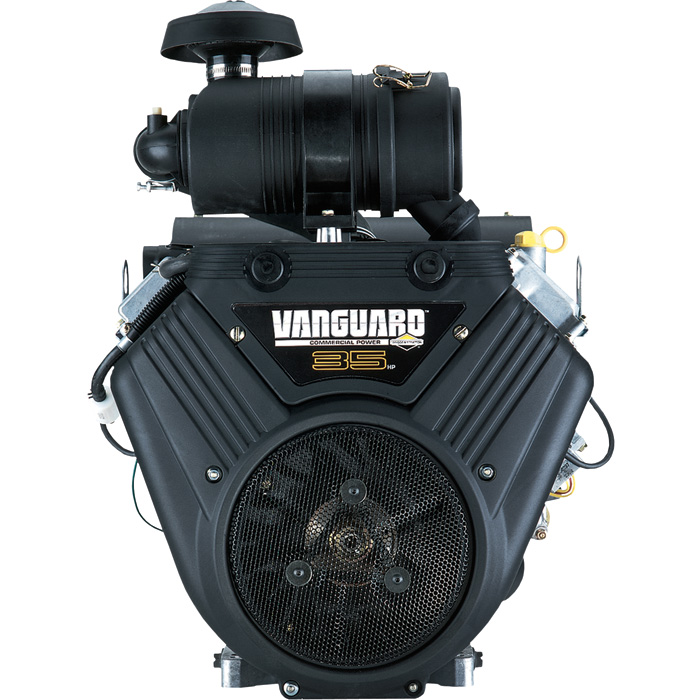 993 cc, air-cooled OHV Vanguard Big Block V-twin engine with horizontal crankshaft for longer life
Heavy-duty Deck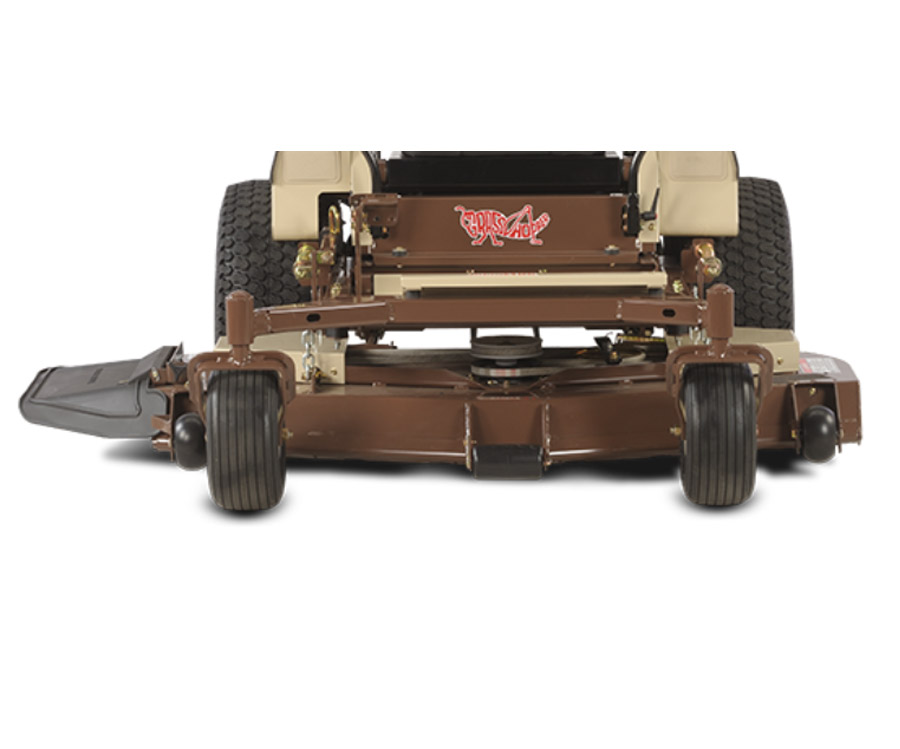 Extra-deep, 5.5-inch deck is fabricated from heavy-gauge formed steel with a reinforced anvil edge
Specially designed cutting chambers enhance airflow for better cut quality
Deck easily converts from side discharge to optional Down Discharge™ mulching or PowerVac™ collection
Sentry™ spindles with massive, 8-inch flanges anchored in a 6-bolt pattern, spread the force of impact for greater strength
Spindle planes are fabricated from double-layered formed steel laminate and combine with the spindles to form a triple-strength deck to keep blades level and deliver a high-quality cut.
Sentry™ spindle guards shield spindle housing and seal lower bearings from fiber wrap and dirt ingestion
Warranty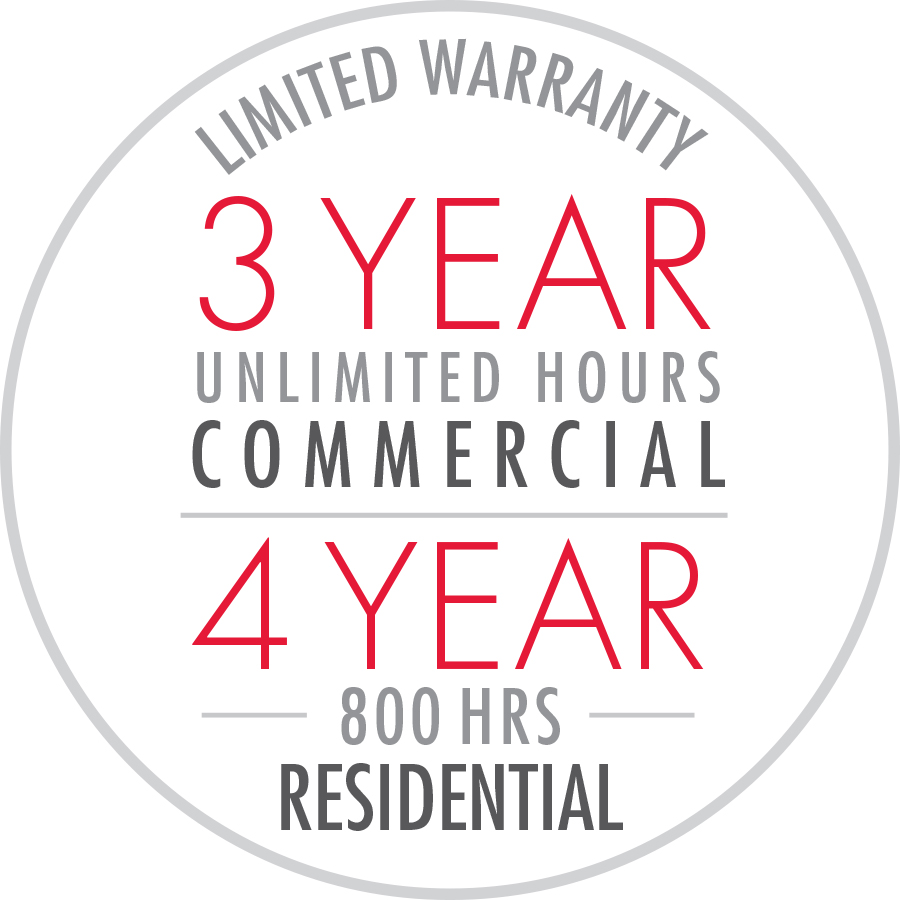 Commercial Use: 3-year unlimited hours; limited warranty covering parts and labor.
Residential Use: 4-year or 800-hour (whichever comes first); limited warranty covering parts and labor.
QuikAjust® Drop Pin Height Adjustment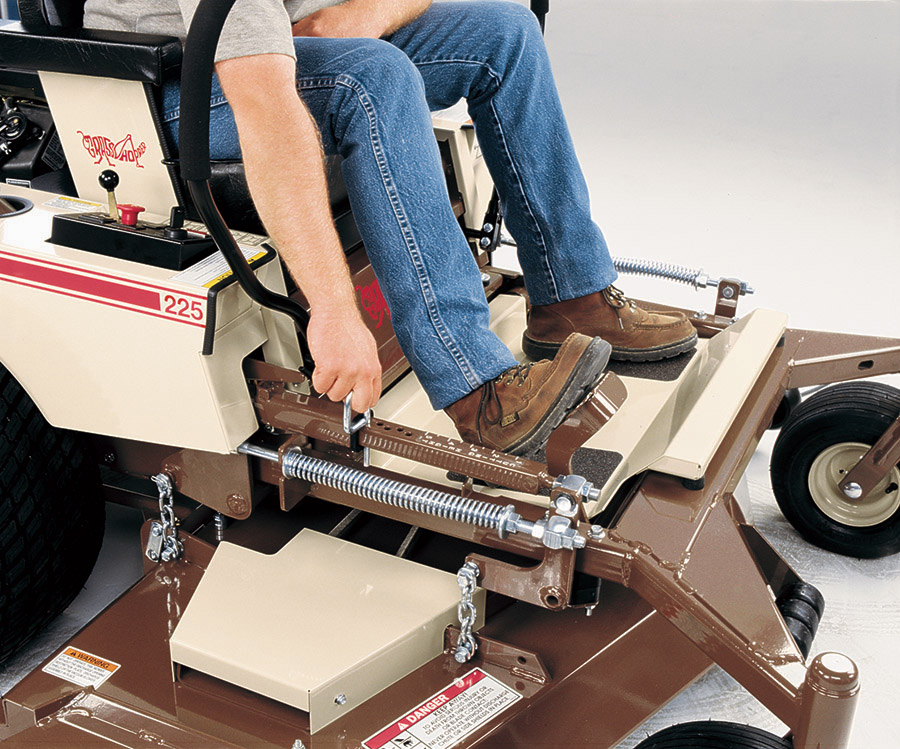 Raise and lower the deck easily with foot pedal and drop pin for precision cutting heights between 1.0 and 5.0 inches.
Rugged Construction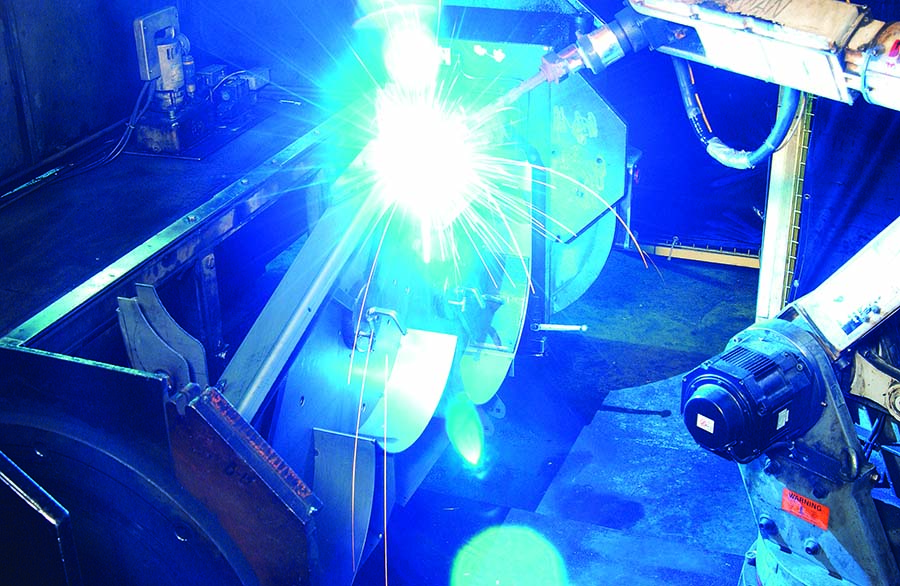 Robotically-welded steel construction for long-lasting durability
Centered-bearing design provides greater load-bearing capacity to handle the weight of operator, fuel and high-capacity collector with reserve strength for curb shocks and weight shifts
Tough-as-nails powder-coated finish is fusion-bonded for chip and rust resistance
Reduced Maintenance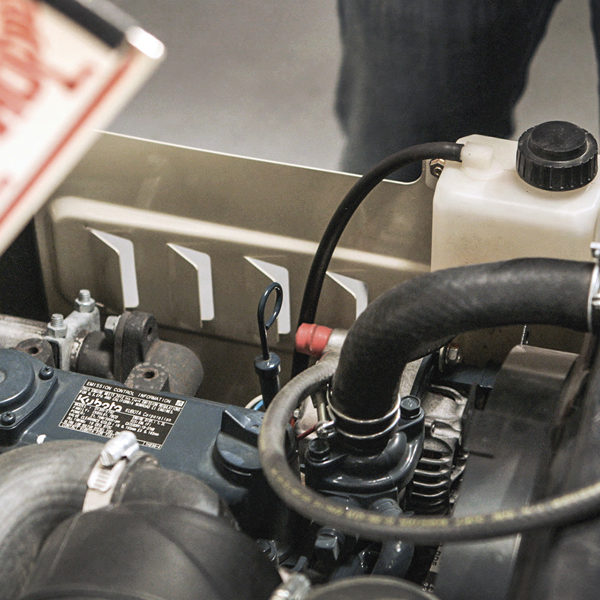 Only two Access-Eze™ lubrication points cut maintenance time up to 95%
Self-tensioning belts minimize cost and labor on routine maintenance
Ultimate Suspension Ride® Seat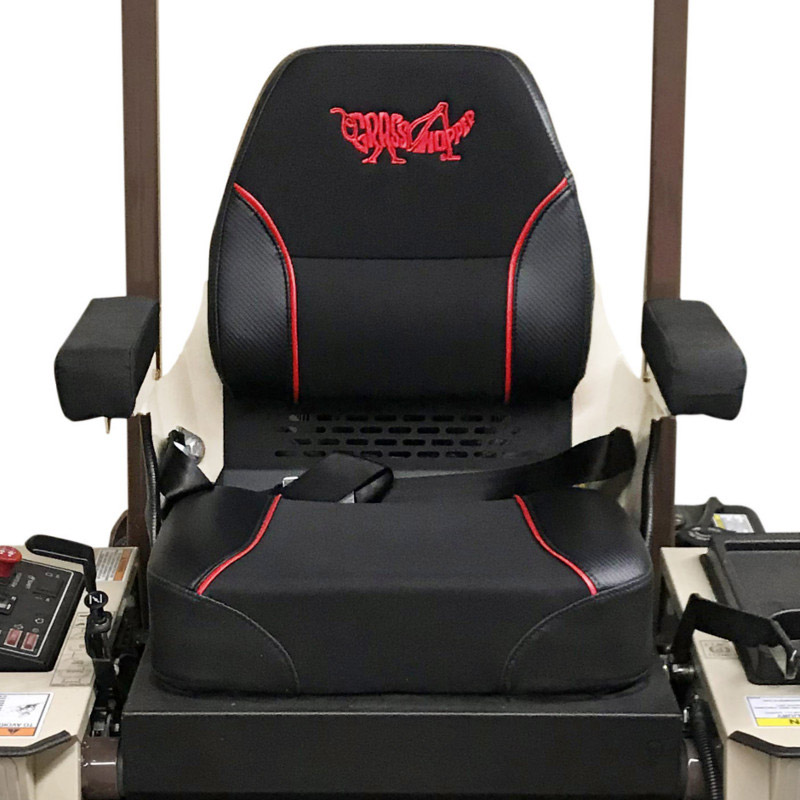 Deep-cushioned, high-back, foam-padded, scuff-resistant, sliding Cordura®-covered seat with padded lumbar support and armrests
Roomy, iso-mounted, shock-absorbing footrest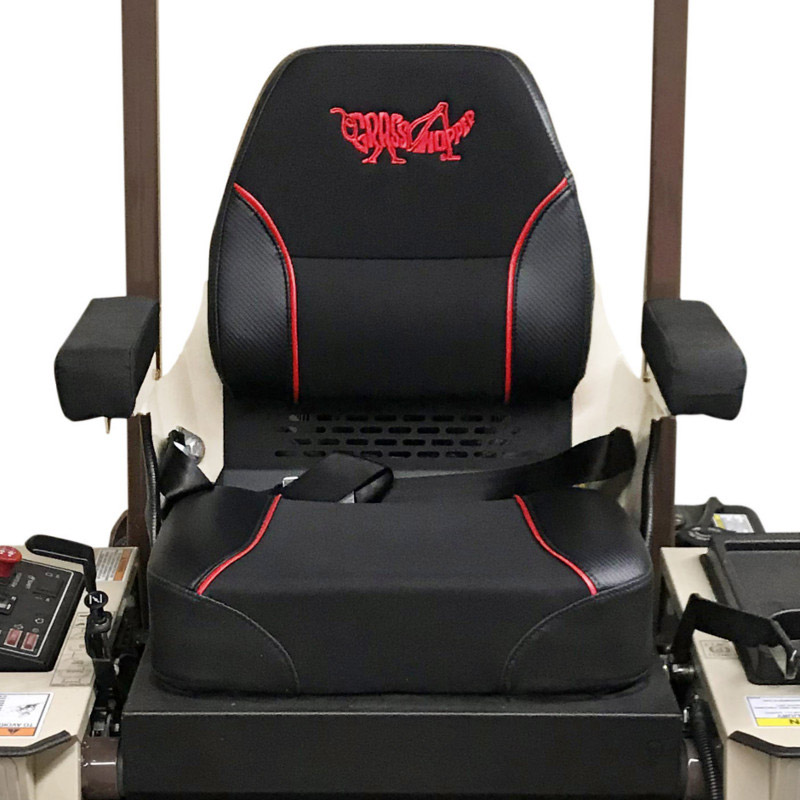 Ultimate Operator Station
ComfortZone™ seat eliminates jostles and jolts with coil-spring suspension and a fully padded, high-back seat, padded armrests and variable density foam cushion. Iso-mounting smooths the ride, erases fatigue and keeps the operator comfortably in control at faster mowing speeds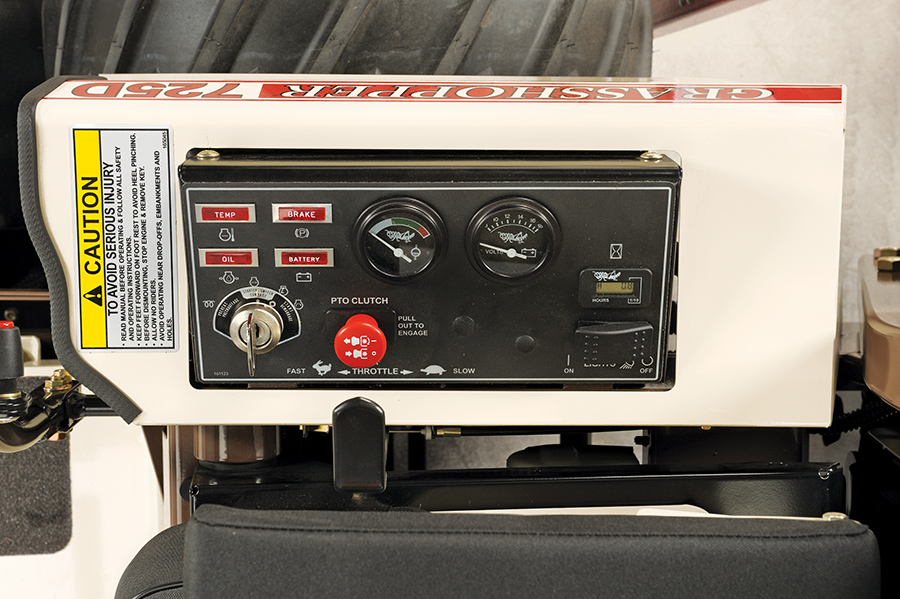 Operational controls including throttle, choke and angled View-Eze™ console and adjustable cup holder are well positioned for visibility and ease of reach
One- or two-handed operation with ComfortReach™ adjustable Hydra-Smooth™ dual levers that automatically return to neutral from either forward or reverse position.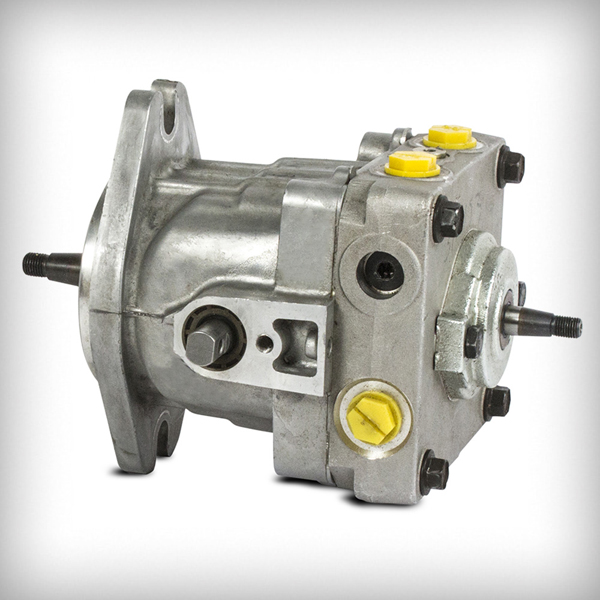 Design - Matched G2 Transmission
- Robust G2 transmission features 7-micron absolute filter and CoolFan™ hydro cooling system
- HydroGear variable displacement 16 cc piston-pumps and high-torque Parker wheel motors
- Provides 1,000-hour transmission fluid change interval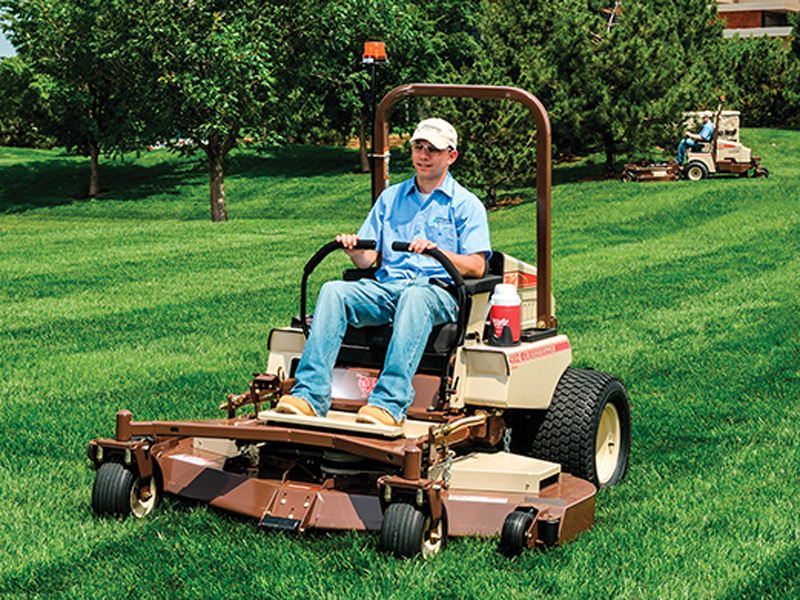 Vigilant Operator Presence System
- Standard, low profile Roll-over Protection System (ROPS) structure with an adjustable seatbelt
- Dampened steering levers that return to neutral from forward and reverse
- Interlock switches that shut down the engine when the operator leaves the seat while PTO is engaged or levers are in drive position