Features:
Heavy-duty Deck
Extra-deep, 5.5-inch deck is fabricated from heavy-gauge formed steel with a reinforced anvil edge
Specially designed cutting chambers enhance airflow for better cut quality
Deck easily converts from side discharge to optional Down Discharge™ mulching or PowerVac™ collection
Sentry™ spindles with massive, 8-inch flanges anchored in a 6-bolt pattern, spread the force of impact for greater strength
Spindle planes are fabricated from double-layered formed steel laminate and combine with the spindles to form a triple-strength deck to keep blades level and deliver a high-quality cut.
Sentry™ spindle guards shield spindle housing and seal lower bearings from fiber wrap and dirt ingestion
Vigilant Operator Presence System™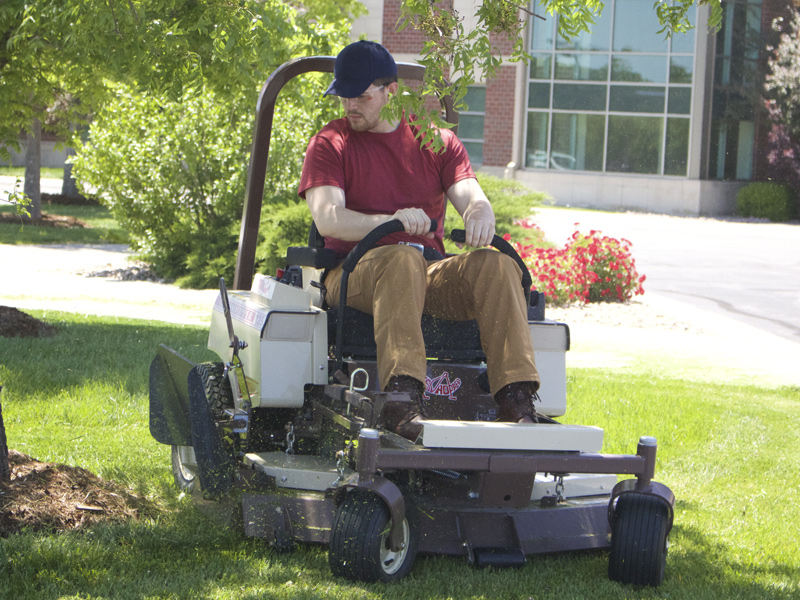 Standard, low profile operator protection structure (OPS) with an adjustable seatbelt
Dampened steering levers that return to neutral from forward and reverse
Interlock switches that shut down the engine when the operator leaves the seat while PTO is engaged or levers are in drive position
Design-Matched Transmission
Design-matched, fully hydraulic Parker HT Series integrated pump-and-wheel-motor transmissions with in-line cooling fans and fine-particle filtration
No power-robbing gearbox or other wear parts for longer service life
Provides best-in-class transmission fluid change interval with no break-in period, reducing costs and maintenance time
Shock Impact Reduction System™(SIRS™)
Unrivaled comfort with iso-mounted Ultimate Suspension Ride™ scuff-resistant, Cordura®-covered, deep-cushioned, high-back seat with padded lumbar support and armrests
Roomy, iso-mounted, shock-absorbing footrest
Warranty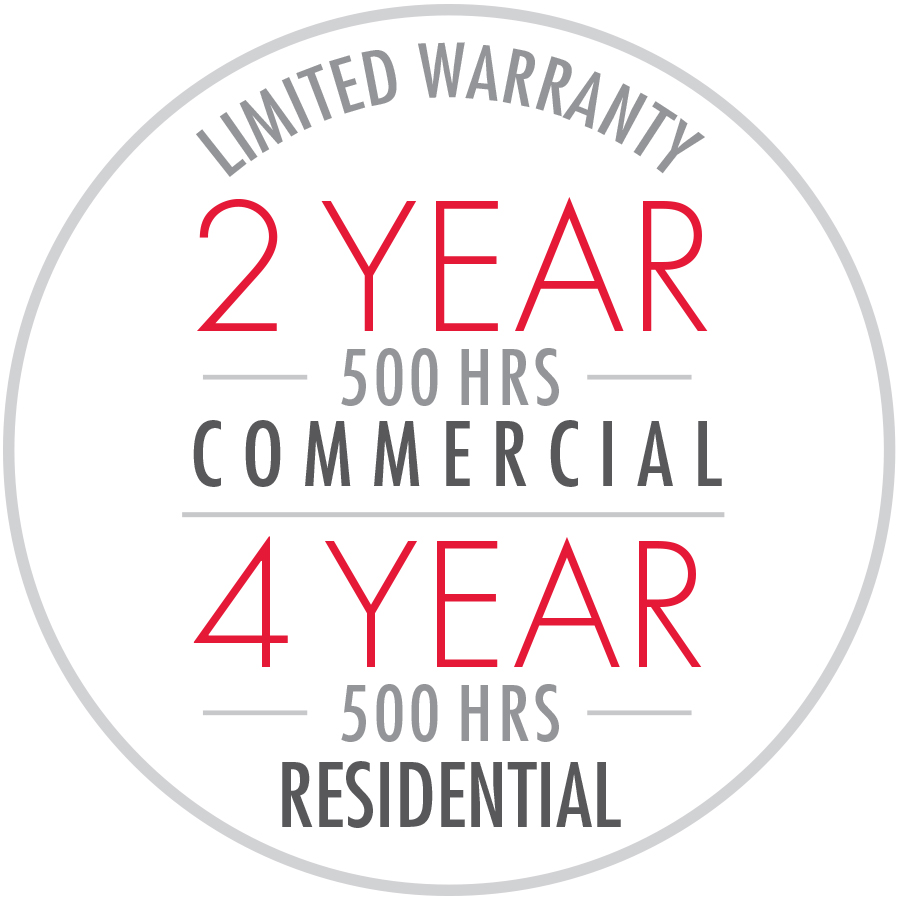 Commercial Use: 2-year or 500-hour (whichever comes first); limited warranty covering parts and labor.
Residential Use: 4-year or 500-hour (whichever comes first); limited warranty covering parts and labor.
Kohler Confidant Engine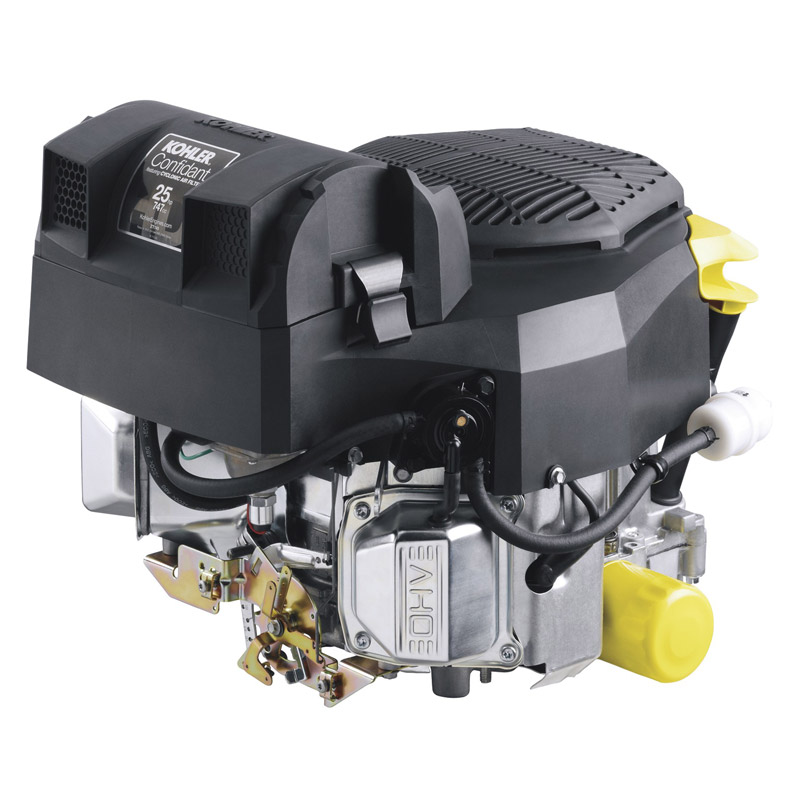 Professional-grade 747 cc Kohler Confidant OHV V-Twin engine
Designed to maximize airflow and reduce operating temperatures for extended service life
Heavy-duty cyclonic air filter with Quad-Clean™ multi-stage air filtration
Full-pressure lubrication to protect critical components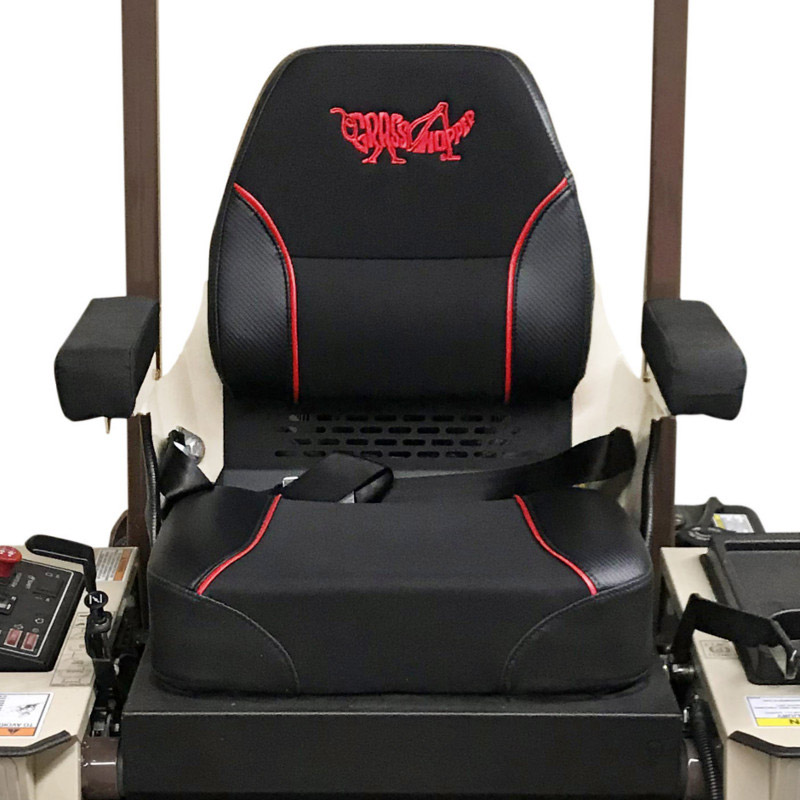 Ultimate Operator Station
ComfortZone™ seat eliminates jostles and jolts with coil-spring suspension and a fully padded, high-back seat, padded armrests and variable density foam cushion. Iso-mounting smooths the ride, erases fatigue and keeps the operator comfortably in control at faster mowing speeds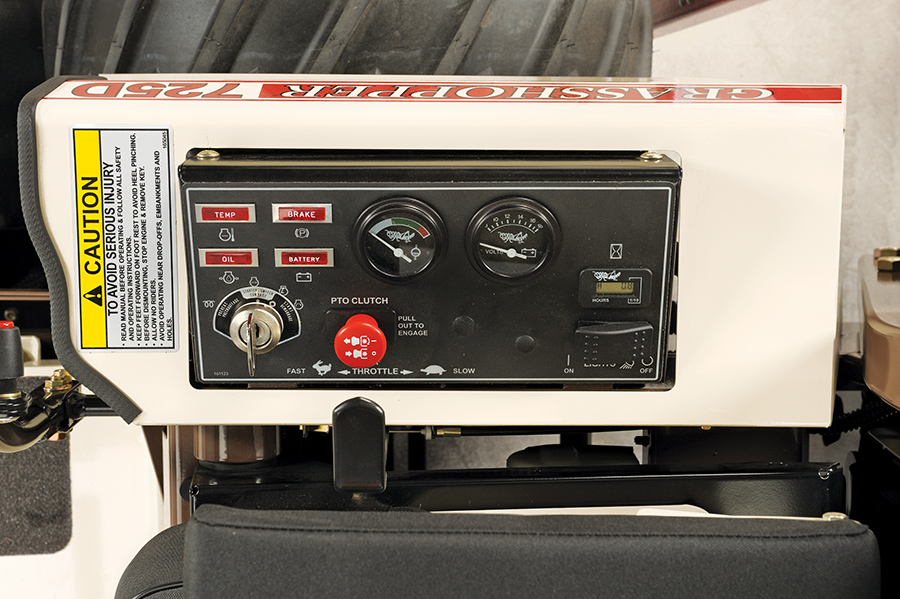 Operational controls including throttle, choke and angled View-Eze™ console and adjustable cup holder are well positioned for visibility and ease of reach
One- or two-handed operation with ComfortReach™ adjustable Hydra-Smooth™ dual levers that automatically return to neutral from either forward or reverse position.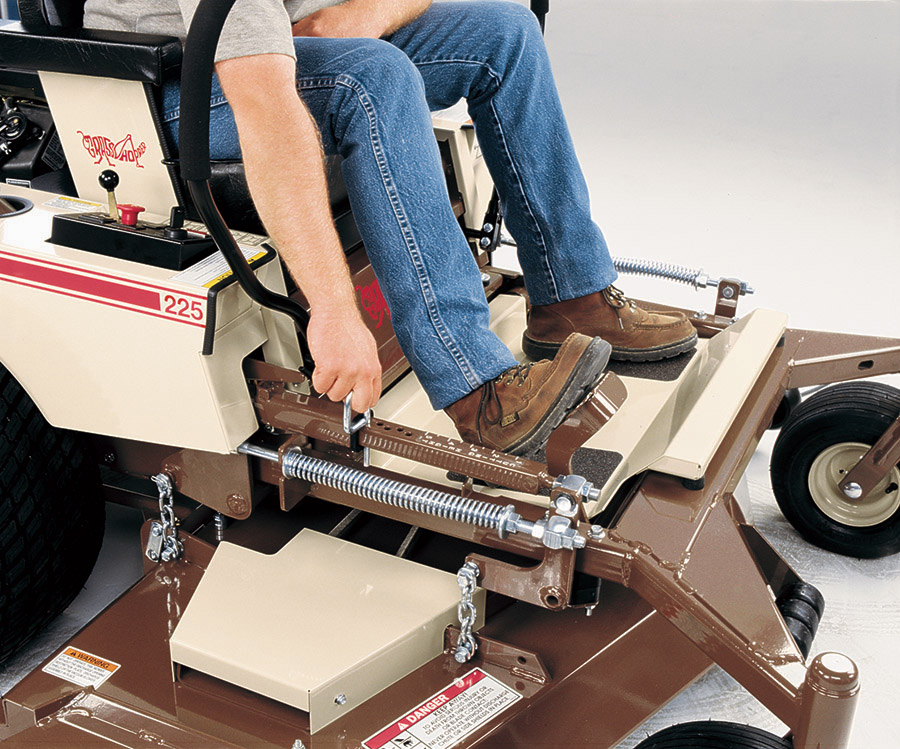 QuikAjust Drop Pin Height Adjustment
Raise and lower the deck easily with foot pedal and drop pin for precision cutting heights between 1.0 and 5.0 inches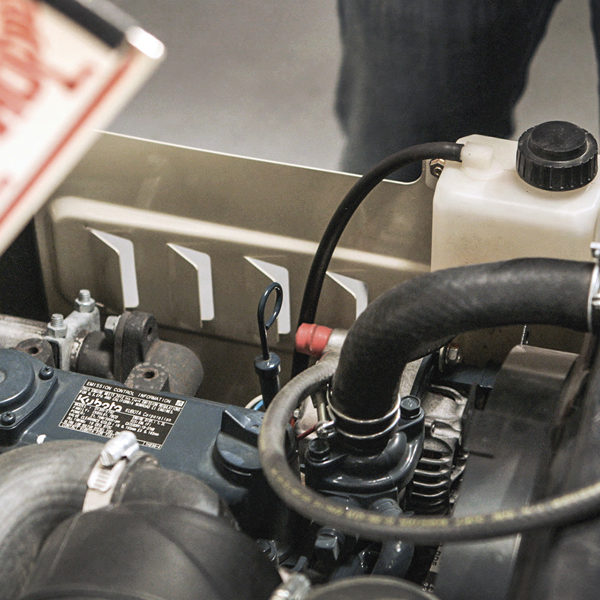 Reduced Maintenance
- Only two Access-Eze™ lubrication points cut maintenance time up to 95%
- Self-tensioning belts minimize cost and labor on routine maintenance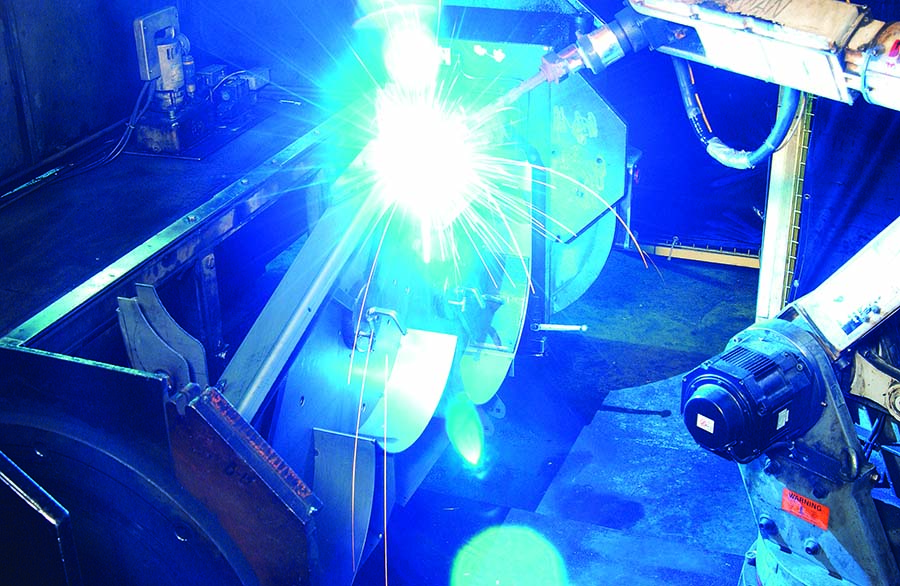 Rugged Construction
- Robotically-welded steel construction for long-lasting durability
- Centered-bearing design provides greater load-bearing capacity to handle the weight of operator, fuel and high-capacity collector with reserve strength for curb shocks and weight shifts
- Tough-as-nails powder-coated finish is fusion-bonded for chip and rust resistance